Course Language
HINDI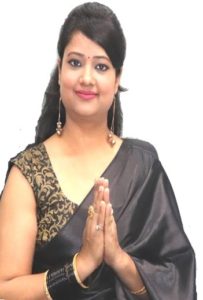 Speaker
CA POOJA GUPTA  is a member of Institute of Chartered Accountants of India since 2009, Qualified ISA and M.Com. Also, She is ICAI faculty and Famous YouTuber with Channel name "CAGURUJI" having more than 690000 subscribers. 
She delivers educational videos on Income TAX, GST and EXCEL. She has more than 13 year experience in Indirect taxation, Direct taxation and specialize in all aspect of GST, Income Tax, VAT, Service Tax, Excise etc.
Who should enroll in GST Certification Course :
GST Certification Course is for every Chartered Accountants (CAs), Tax Consultants, Tax Professionals, Accountants, Businessmen, All students and everyone who wishes to learn and study GST and become an expert in GST or wants to become a certified GST practitioner with GST Certification Course.
Day wise Schedule of Course :
Day
TOPIC
DAY 1
Introduction & History of GST, Supply under GST
DAY 2
Levy & collection of Tax, Time of Supply
DAY 3
Valuation, Payment of Tax
DAY 4
Place of Supply, Power to grant Exemption from tax
DAY 5
Input Tax Credit, Manner of Utilisation of ITC, GSTR-2B
DAY 6
GST Registration Live Training, TDS & TCS under GST
DAY 7
Reverse Charge, Tax Invoice, Credit & Debit Note
DAY 8
GST Returns – GSTR-3B, GSTR-1/IFF (Live Training) with QRMP scheme
DAY 9
ISD, Accounts & Records, E-way bill (Live Training)
DAY 10
Composition Scheme , CMP-08, GSTR-4 (Live Training), Job work
DAY 11
Import, Export, Deemed Export, Refund under GST
DAY 12
GST Annual Return & Self Certified reconciliation statement (GSTR-9/9C) Live Training
DAY 13
Inspection, Search & seizure and arrest, Demand & Recovery
DAY 14
Advance Ruiling, Appeal & Revision, Offence & penalties
Duration of Course :
30 Hours + (includes live training on GST Registration , GST Returns, E-way Bill, GST Annual return, QRMP Scheme, IFF, GST PMT-06)
Course Material :
 PDF Notes for each class
Constitutional 101 Amendment Act.
Board Resolution Format, Consent Letter Format for GST Registration
Formats of All Types of Invoices, Delivery  Challan, Receipt Voucher, Refund Voucher, Payment Voucher, Bill of Supply, Credit Note, Debit Note, Export Invoice etc.
All Relevant Notifications, Circular, orders and press release, User Manuals
Excel Format GSTR-3B Working File
Accounts & Records Annexures etc.
Note:
1. In case of any query send what's up message at 9150010800.
Thanks
Team Studywudy