Course Language
HINDI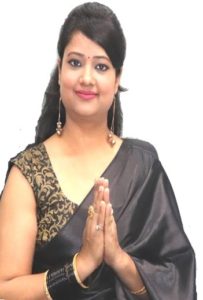 Speaker
CA POOJA GUPTA  is a member of Institute of Chartered Accountants of India since 2009, Qualified ISA and M.Com.  She is Educator and Influencer also having you tube Channel "CAGURUJI" having more than 690000 subscribers. 
She delivers educational videos on Income TAX, GST and EXCEL. She has more than 13 years  experience in Indirect taxation, Direct taxation and specialize in all aspect of GST, Income Tax, VAT, Service Tax, Excise etc.
Who should enroll  :
This is for Chartered Accountants (CA), Tax Consultants, Tax Professionals, Accountants, Businessmen, Students and who so ever interested in learning

Recorded video Lecture with validity of 10 days
Content of Course :
 Important point of GSTR-9/9C
Interest under GST
who is to file GSTR-9/9C
When to file GSTR-9/9C
Required Records for GSTR-9
Aggregate turnover with Example
Reporting & Optional Tables of GSTR-9
Spill over of  2019-20, 2020-21, 2021-22 MORE THAN 22+ EXAMPLES (TO PROVIDE SOLUTION FOR ALL MISTAKES RELATED TO INPUT (ITC) & OUTPUT (sale))
Impact of Debit and credit note of F.Y. 2019-20, 2020-21, 2021-22
RCM
What is GSTR-9C
GSTR-9C form (Part A and Part B)
Table 12 of GSTR-9C with practical examples
Table 5 of GSTR-9C detailed explanation
All other tables of GSTR-9C with Auditors checklist and certification part
Case Studies:
HOW TO SHOW DATA IN GSTR-9 RELATED TO F.Y. 2019-20 CLAIMED IN 2020-21
HOW TO SHOW DATA IN GSTR-9 RELATED TO F.Y. 2020-21 CLAIMED IN 2021-22
HOW TO SHOW DATA IN GSTR-9 RELATED TO F.Y. 2020-21 NOT CLAIMED TILL DATE
HOW TO CORRECT ITC CLAIMED IN WRONG HEAD
HOW TO CORRECT OUTPUT TAX PAID IN WRONG HEAD
Debit note, Credit notes treatment and many more
Table 12C of GSTR-9C practical case studies
Course Material
GSTR-9/9C Presentation made by experts
25+Nos. Excel files related to report ITC and Outward Supply in different scenarios
All Related Important Notifications/Press Release/Circulars
FAQ :
1 – After Buy this Course  what is the next step?
Answer – After successful payment you will get receipt of payment and you will get video link  on your registered email id valid for 10 days
2 – What is the meaning of 10 days recording ?
Answer –video valid till 10 days for unlimited views
3 – How to extend video time limit ?
Answer – After expiry of video validity you can extend for further 10 Days after making additional payment of Rs. 500/- .
Note:
1. All communication for course and webinar will be only on registered email id
2. Kindly register with Gmail id only, because video is accessible through Google Drive so kindly register with Gmail id.
3. In case of any query:
Call at 9150010800
what's up at 9150010800
Mail at: info.studywudy@gmail.com