Course Language
HINDI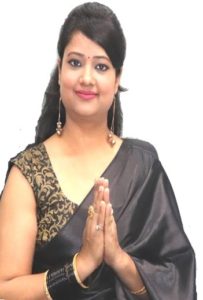 Speaker
CA POOJA GUPTA  is a member of Institute of Chartered Accountants of India since 2009, Qualified ISA and M.Com.  She is Educator and Influencer also having you tube Channel "CAGURUJI" having more than 690000 subscribers. 
She delivers educational videos on Income TAX, GST and EXCEL. She has more than 13 years  experience in Indirect taxation, Direct taxation and specialize in all aspect of GST, Income Tax, VAT, Service Tax, Excise etc.
Who should enroll  :
This is for Chartered Accountants (CA), Tax Consultants, Tax Professionals, Accountants, Businessmen, Students, Entrepreneurs, Manufacturers, Service Providers, Traders, Businesses, Pvt. Ltd. Company, Public Ltd. Company, Proprietor, Partnership Firm, LLP, Trust, HUF,  and who so ever interested in learning
Validity
Recorded video Lecture with validity of 45 days
Content of Course :
This Course has been divided into Five Videos-
Video 1–
What is the meaning of GSTR 2A AND 2B
Difference between 2A AND 2B
GST Returns Date and linking of these dates with 2A and 2B
Condition to claim ITC
History of ITC Rules
Video 2 – GSTR 2 B Reconciliation with GSTR 2A
Video 3 – GSTR 2 B Reconciliation with Books
Video 4 – Consolidated Statement of Reconciliation of  Books vs 2B vs 2A
Video 5 – Live GSTR 3 B filing with All Adjustment entries in Tally, GTA Entries.
Course Material
Basic of GSTR 2A AND 2B
Practical cases of Reconciliation of GSTR2A and 2B, 2B and Books
Excel Format for Reconciliation of GSTR 2B and 2A
Excel Format for Reconciliation of GSTR 2B and Books of Accounts
Excel Format for Reconciliation of Books of Accounts vs GSTR 2B vs GSTR 2A
GTA Calculation Summary Sheet
3. In case of any query:
Call at 9150010800
what's up at 9150010800
Mail at: info.studywudy@gmail.com