Course Language
HINDI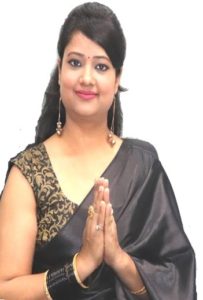 Speaker
CA POOJA GUPTA  is a member of Institute of Chartered Accountants of India since 2009, Qualified ISA and M.Com. Also, She is ICAI faculty and Famous YouTuber with Channel name "CAGURUJI" having more than 690000 subscribers. 
She delivers educational videos on Income TAX, GST and EXCEL. She has more than 13 year exeprience in Indirect taxation, Direct taxation and specialize in all aspect of GST, Income Tax, VAT, Service Tax, Excise etc.
Who should enroll in Income Tax Certification Course :
Income Tax Certification Course is for every Chartered Accountants (CAs), Tax Consultants, Tax Professionals, Accountants, Businessmen, All students and everyone who wishes to learn and study Income and become an expert in Income tax or wants to become a Income tax practitioner with Income Tax Certification Course.
Note:
1. All communication and links will be shared on registered email id only
2. In case of any query:
what's up at 9150010800
Mail at: info.studywudy@gmail.com
Thanks
Team Studywudy